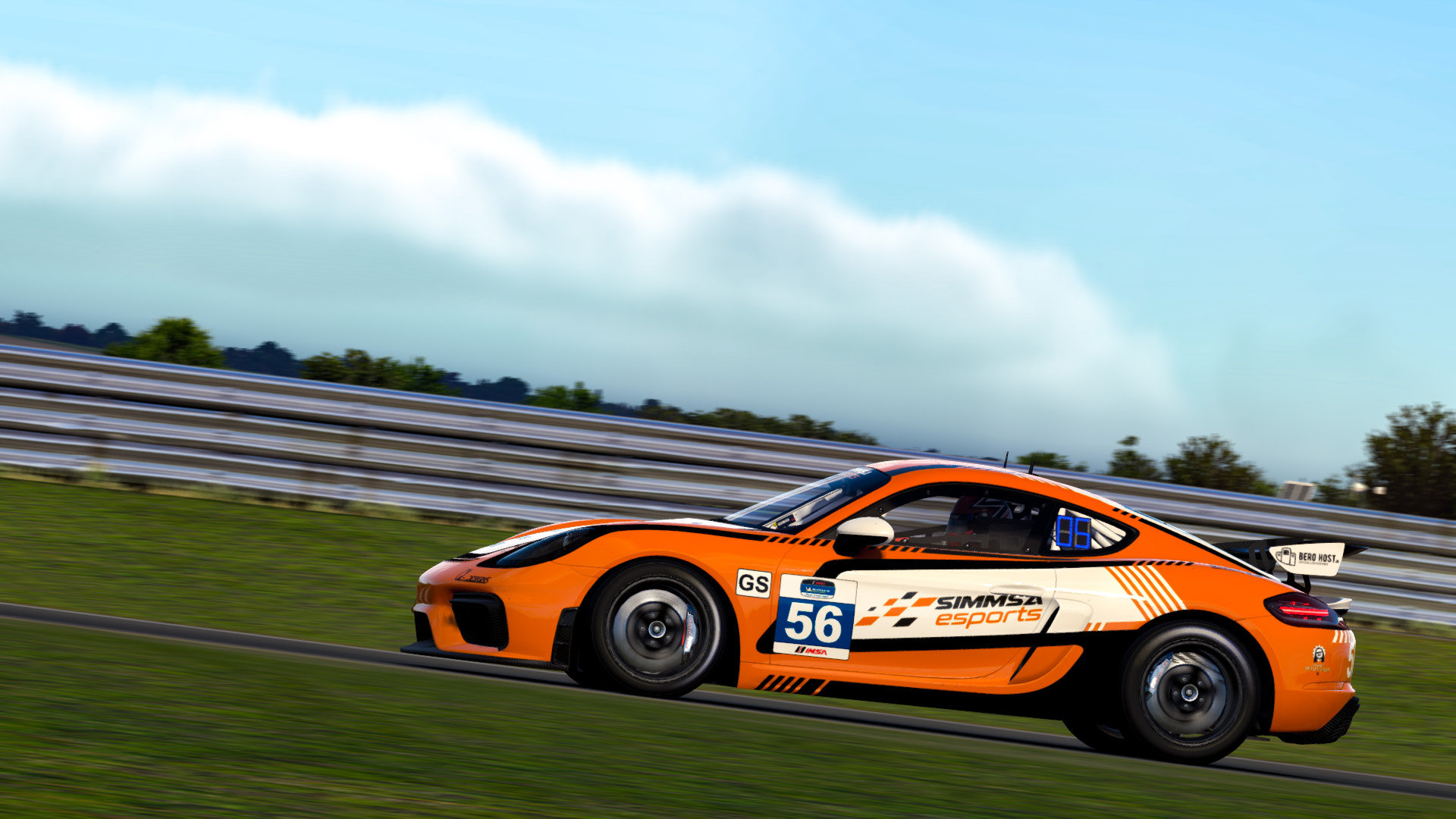 iRacing – Introducing the Porsche 718 Cayman GT4 Clubsport MR
Coming this March, the Porsche 718 Cayman GT4 Clubsport MR brings GT4 action to iRacing! Our newest sports car joins the multi-class IMSA Michelin Pilot Challenge for 2020 Season 2, and will compete in its own support series alongside the Porsche Esports Supercup throughout the 2020 season. In addition to its regular series, you'll have a chance to race the Cayman in the IMSA 90 Minutes of Sebring special event on March 15.
Check out screenshots of the new car below, and get ready to take it to the track in our next build!
The Porsche 718 Cayman GT4 Clubsport represents pure motorsport. The recipe is well known and proven: lightweight, well-balanced performance. Whether driving it at a track day or in wheel-to-wheel competition, it is in its element. But be careful: the more you drive it, the less you want to stop. The GT4 Clubsport is more than a commitment to the racetrack, it is a declaration of addiction to motorsport.
Popular throughout the world, the Porsche 718 Cayman GT4 Clubsport competes in a number of series internationally, including the IMSA Michelin Pilot Challenge. Porsche has already announced that the brand new Porsche Sprint Challenge GB will feature the 718 Cayman GT4 Clubsport on top British tracks in 2020. The car has also been adapted for use in the Pikes Peak International Hill Climb as part of the Porsche Pikes Peak Trophy, which was won by Travis Pastrana in each of the past two years.