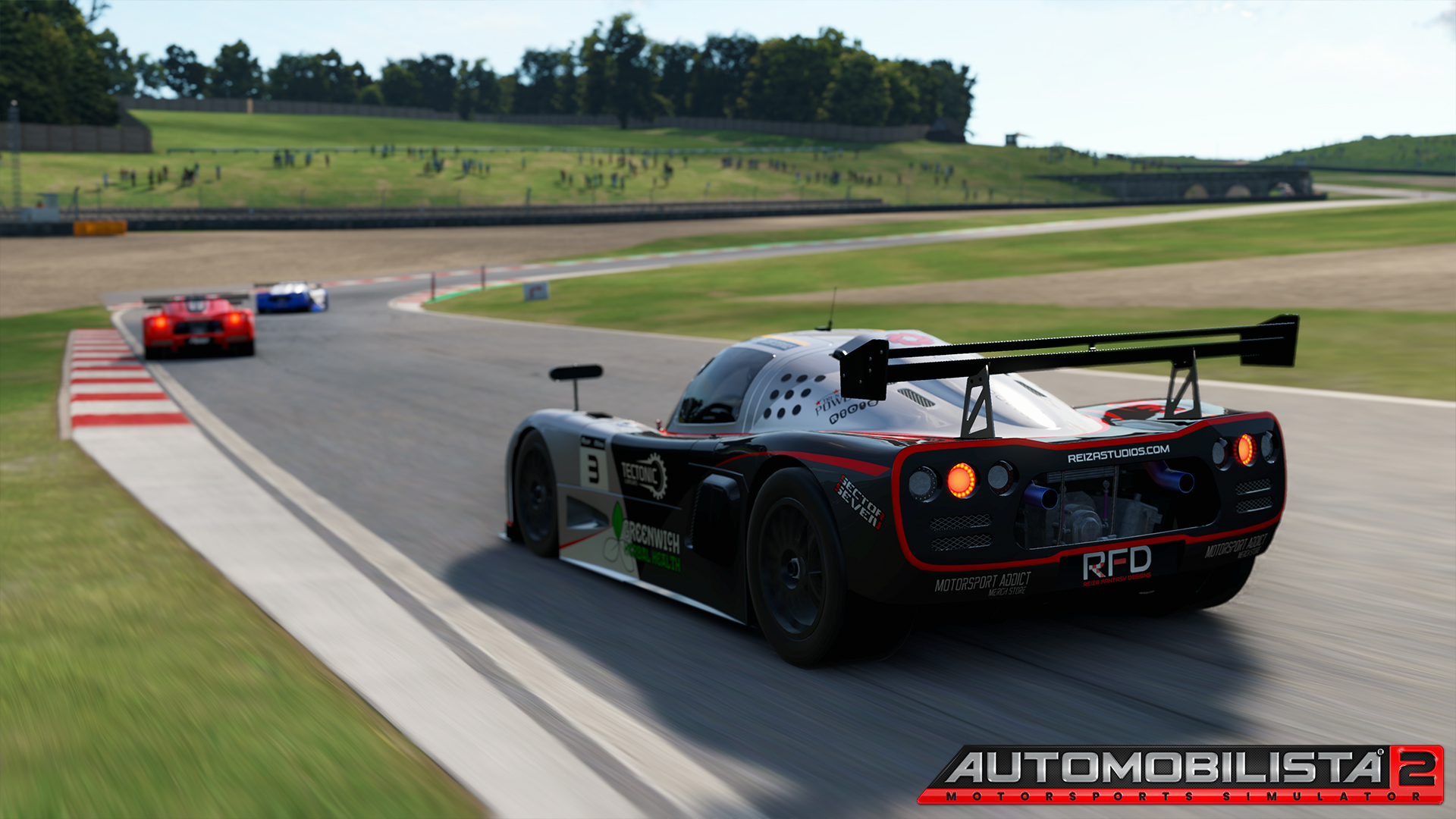 Automobilista 2 – patch notes for the new v1.2.0.8
Since after the last big update for the popular racing simulation "Automobilista 2" there was still need for improvement, the developers of Reiza Studios have reacted accordingly and raise the game with the new patch to version 1.0.2.8. Everything that has changed, you can read here in the overview:
Racin´ USA Expansion Pack

GENERAL
Fixed an issue that in some cases could lead to a CTD at session startup
Fixed an issue that could lead to a CTD when using the box strategy selection list in multiplayer sessions
Adjusted live track grip area
Minor revisions to shadow cascade parameters from cockpit view
Increased number of hourly real weather forecast slots to allow for simulated 24-hour sessions without reusing slots
UI & HUD
Fixed incorrect help text on some instances of the "Live Track Preset" option
Fixed missing localization of label for damage > tail aero in pit strategy editor
Fixed typo in German localization for pit exit hint text
Fixed French text in German localization of telemetry HUD tip
Updated various environmental/technical terms in the Spanish localization
PHYSICS & AI
Further fine-tuning of tire profile for Proto classes, GTs, Stock Cars, F-Retros, Procar, Group A, Group C, F-Ultimate
Mercedes AMG GT3: Adjusted standard engine brake map
F-UItimate: Increased FFB Max Force range; adjusted default diff settings.
Fixed bug in mini dampers & disabled redundant fast damper range
AI: adjusted aggression scales and caution with player for tintops; reduced throttle response time for GTE & GT3; calibrated GTE, GT3 & StockCars
AI grip adjusted for Imola & curve-specific speed boosts added for Piratella, Acque Minerali, Rivazza
Cascais: AI curve boost added for last curve
Interlagos: AI lines & corridor changes at Mergulho and Arquibancadas adjusted for improved behavior; speed slowdowns added at pit exit
AUDIO
Adjusted rumble strip sound frequency
Further optimization of surface sounds
Surface sound filtering only present for road noise/sliding (grass and dirt excluded)
TRACKS
Spa-Francorchamps 1993: Dynamic cones added
Velopark: center start trigger over whole track and pit lane width
Seasonal foliage added to all Imola variants
Laguna Seca: corrected curbs uv1/uv2; added more remaining objects on track; adjusted glow of start lights
Imola: wall collision bug fixed
VEHICLES
Camaro GT4.R: 3 new paint schemes added
Helmet Cameras: reworked helmet camera shades and materials for Modern Formula, GT Modern, Club, 70s and 80s. Now supports Triple Screen/Ultra Wide (54 to 89 degrees FOV)
Corrected RPM LED areas for Mclaren 720S, F309, F301, Metalmoro MRX P3
Updated tire material for Porsche GT4 Cayman & Ginetta G55 fixes an issue where tires disappear in certain situations.
Multiclass AI Racing at Velopark

November 2020 Update