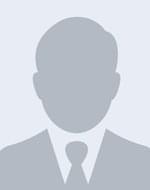 Nickname: Addix
Birthdate: 9th March 2000
Nationality: Slovak
Residence: Trnava, Slovakia
Hobbies: FPS games, drawing and listening to music
Racing Hero: Niki Lauda
Sim titles: iRacing (iR) and Assetto Corsa (AC)
Adam was born on March 9, 2000 and is from Slovakia.
He is a college student, who has loves racing his whole life, watching F1, endurance races, and just being a fan of racing and competition in general.
Adam has gone through various games, but the most loved ones became SimRacing and Counter-Strike. He has been in the iRacing community since January 2019.
2020

3rd place in the Sports Car Open 6 hours of the Glen, GTE class with Prologue React E-Sport

2019 1st place in split, 11th total in the

6 hours of the Glen,

GT3 class with ALTEP Simracing
CASE: n/a
CPU: n/a
MOBO: n/a
RAM: n/a
GPU: n/a
PSU: n/a
SSD: n/a
SSD: n/a
HDD: n/a
OS: n/a
DISPLAY: Acer, 24″, 144Hz
DISPLAY: n/a
HEADSET: HyperX Cloud Stinger
SimRig: n/a
Seat: n/a
Wheelbase: Thrustmaster T150 Force Feedback Racing Wheel
Steering Wheel: Thrustmaster T150
Pedals: Thrustmaster T3PA-Pro
Shifter: n/a
Handbrake: n/a
Other: n/a
Extras: n/a