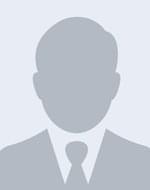 Nickname: D San
Birthdate: 11th November 1993
Nationality: New Zealand
Residence: New Zealand
Hobbies: Rugby, SimRacing and watching Motorsport
Racing Hero: Jamie McDonald
Sim titles: iRacing (iR)
David was born in New Zealand and grew up a small town of Warkworth north of Auckland.
He quickly got the hang of video games from a young age thanks to his brother and never looked back. He has always been involved in FPS games etc. but it wasn't until 2018 when he took hold of iRacing, fueling his passion for motorsport more than before.
Although David was karting as a 12 year old, he was more focused on Rugby so he dropped the racing to focus on Rugby.
Since joining iRacing, David has won multiple titles and has been competitive in high split special events, including 2020's races 24H Daytona and the 12H Bathurst. Both times competing in the top split.
He has also been crafting away with the V8 Supercar for the better part of 2 years, scoring multiple top 15 results in the V8SCOPS and winning their development series only 6 months after first coming on the sim.
2020, Winner, GT3, New Zealand Sim Racing GT3 Series
2019, Winner (Split 3), 6 Hours Watkins Glen
2018, Winner, Australian Speedway League
CASE: Fractal Design Define R5
CPU: Intel i7-7700K
MOBO: Aorus B360 Gaming 3
RAM: HyperX Predator 16GB (8×2) DDR4 3200MHz
GPU: Gigabyte GTX 1080 Ti 11GB
PSU: EVGA 700GQ Gold Power Supply
SSD: 1x Samsung 960 Pro M.2 NVMe 1TB
SSD: n/a
HDD: n/a
OS: Windows 10 Pro 64-Bit
DISPLAY: 3x Asus ROG Swift PG279Q, 27", 2560×1440, 144hz, G-SYNC
DISPLAY: n/a
HEADSET: Steel Series Arctis 7
SimRig: Trak Racer RS6
Seat: Track Racer Standard
Wheelbase: Thrustmaster TS-XW
Steering Wheel: Sparco P310/ Thrustmaster Formula Rim
Pedals: Fanatec ClubSport Pedals V3
Shifter: n/a
Handbrake: bottom left button on Sparco steering wheel
Other: n/a
Extras: n/a