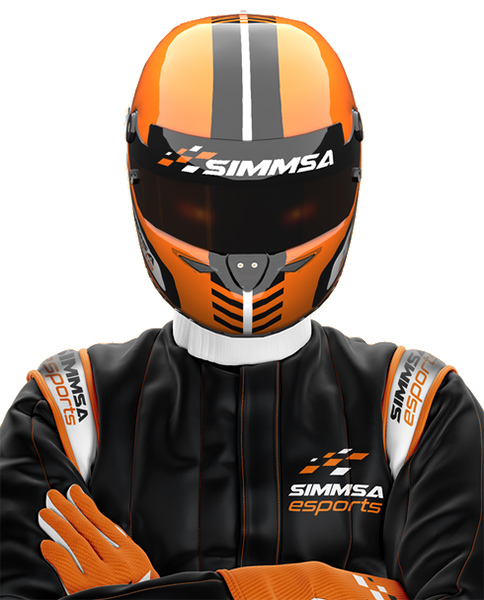 Nickname: D San
Birthdate: 11th November 1993
Nationality: New Zealander
Residence: New Zealand
Hobbies: Rugby, SimRacing and League of Legends
Racing Hero: Jamie McDonald
Sim titles: iRacing (iR)
David was born on the North Shore of Auckland on the 11th of November, 1993.
Starting out young, David did karting for 6 years before switching his focus to rugby at the age of 12, a sport he enjoyed more at the time. Thankfully however, his dad raced speedway so motorsport was not entirely lost there.
Throughout the years, he has kept in close touch with all things motorsport before finally decided to get into SimRacing, with some help from a friend in 2017.
From there, he went on to compete at the highest level in V8 Supercars on iRacing in the V8SCOPS series, placing 14th overall in 2019 as well as a few top split special event appearances.
Still playing rugby in real life however, David invests his love for motorsport via his SimRig.
2021, P1 0verall, New Zealand Sim Racing 2021 P Cup Series
2020, P1 overall, New Zealand Sim Racing 2020 GT3 Series
2020, P14 Split 1, Special Event 24h of Daytona, GT3 Class
2019, P1 overall, New Zealand Sim Racing 2019 PCC Series
2019, P6 Split 3, Special Event 6 Hours of the Glen, GTE Class
2019, P2 Split 2, Special Event Sebring 12 Hour, GT3 Class
2018, P1 overall, New Zealand Sim Racing 2018 GT3 Series
CASE: n/a
CPU: Intel Core i7-11700
MOBO: MSI Z590
RAM: PNY XLR8 16GB (2×8) DDR4 3200Mhz
GPU: EVGA GeForce RTX 3070 Ti
PSU: DeepCool 850W 80 Plus
SSD: 1x Samsung 980 Pro M.2 NVMe 1TB
SSD: n/a
HDD: n/a
OS: Windows 10 Pro 64-Bit
DISPLAY: 1x 49″ Samsung, 3840×1080, 32:9, 144Hz, FreeSync
DISPLAY: n/a
HEADSET: SteelSeries Arctis Pro
SimRig: Simblacks NZ SimRig
Seat: OMP RS-PT2
Wheelbase: Simucube 2 (SC2) Pro
Steering Wheel: Ascher-Racing F28-SC and Cube Controls GT Pro OMP (for oval racing)
Pedals: Heusinkveld Sim Pedals Sprint (3 pedal set)
Shifter: n/a
Handbrake: n/a
Other: n/a
Extras: n/a