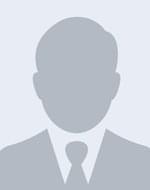 Emmo Jr. Fittipaldi, iRacing
Nickname: Emmo
Birthdate: 7th March 2007
Nationality: American Brazilian
Residence: Italy
Hobbies: sim racing and exercise
Racing Hero:
Sim titles: iRacing (iR)
Emmo was born in Miami on March 7, 2007 and after that he lived in Brazil for 8 years.
He started racing when he was 8 years old in a Brazilian Karting Championship and he won the Championship. After that he moved to the United States to race in an American Karting Championship, but he didn't stop there. He moved to Europe in 2020 to race in international Championships like the World Karting Championship and European Karting Championship.
The plans for Emmo in 2021 are for him to go racing in the Danish F4 Championship being only 14 years old, and he will continue to pursue his dreams to become a Formula 1 driver!
CASE: n/a
CPU: n/a
MOBO: n/a
RAM: n/a
GPU: n/a
PSU: n/a
SSD: n/a
SSD: n/a
HDD: n/a
OS: n/a
DISPLAY: 43″ TV
DISPLAY: n/a
HEADSET: n/a
SimRig:
Seat:
Wheelbase:
Steering Wheel:
Pedals:
Shifter:
Handbrake:
Other:
Extras: