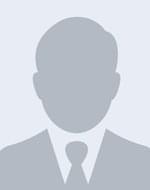 Nickname:
Birthdate: 13th February 1999
Nationality: Austrian
Residence: Kirchberg in Tirol, Austria
Hobbies: Mountain biking, building; restoring cars and race cars and Thai boxing
Racing Hero: Gilles Villneuve
Sim titles: iRacing (iR) and rFactor 2 (rF2)
Fabian was born on February 13, 1999 and is from Austria.
First race when he was 8 years old. Found his own karting team when he was 14 years old, "Hackl Racing Division". He is still racing in endurance kart championships all over Europe, supporting Austrian young drivers with his team. Fabian also is a Karting instructor and development driver for two car manufacturers (racing and road cars). He says about himself, he is very hard to pass on track, he is a team player and he has his mode: #EsHacklt
And he is an active duty soldier.
RRVGT3 Champion 2018/19
rFactor 2 24h LeMans 2017 Winner
rFactor 2 24h LeMans 2018 3rd
RRVGT3 Endurance Championship
rFactor 2 24h Nürburgring 2017 3rd
RRVGT Formula 2 Series 2016 3rd
CASE:
CPU:
MOBO:
RAM:
GPU:
PSU:
SSD:
SSD:
HDD:
OS:
DISPLAY:
DISPLAY:
HEADSET:
SimRig:
Seat:
Wheelbase:
Steering Wheel:
Pedals:
Shifter:
Handbrake:
Other:
Extras: