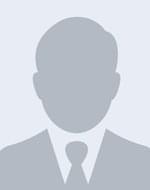 Nickname:
Birthdate: 17th August 1978
Nationality: British
Residence: Dubai, UAE
Hobbies: Tennis, Cycling, Karting, R/C planes and his motion rig
Racing Hero:
Sim titles: iRacing (iR)
Grant was born on August 17, 1978 and is from Great Britain.
He has spent the last 18 years working in the FX industry, he is a partner in and heads the Middle East operation of a UK based FX brokerage.
Grant started SimRacing competitively by accident. Living in the Middle East it is sometimes hard to get particular items; he was trying to find a place to buy a ButtKicker Gamer and stumbled across an ad online where someone was selling a full SimRig. (He did occasionally play pCARS and GT on his PS4) on the back of this particular SimRig was a ButtKicker Gamer 2, having asked the seller if he would sell him that device only, the seller was adamant not going to break his SimRig up. That led to Grant buying the complete SimRig setup, which consisted of a PC, triple screen setup, flight sim hardware etc.
When he got his new SimRig home, he wanted to get it all setup quickly, and found iRacing already on the PC which he had never heard of, but he got all to run and soon he drove his first MX-5 race, went so well and he was truly hooked!
Most of the 2017 hardware is upgraded, as he always wanted to race and he finds SimRacing is filling the gap and he only races on iRacing where he is on most nights. His favorite racing series from real racing are the V8 SuperCars in Australia.
His other interests are movies, electronic gadgets of all kinds and being a videophile.
CASE:
CPU:
MOBO:
RAM:
GPU:
PSU:
SSD:
SSD:
HDD:
OS:
DISPLAY:
DISPLAY:
HEADSET:
SimRig:
Seat:
Wheelbase:
Steering Wheel:
Pedals:
Shifter:
Handbrake:
Other:
Extras: