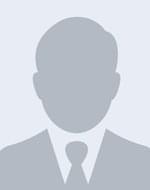 Nickname: Jameskingo
Birthdate: 23th July 1994
Nationality: British
Residence: London, UK
Hobbies: Cycling, Gaming, Motorsports, Car Clubs
Racing Hero:
Sim titles: iRacing (iR)
James was born on July 23, 1994 and is from Great Britain.
Games entered his life very early; Colin McRae Rally on a Thrustmaster wheel at the turn of the century was his first introduction to Motorsports, along with Railroad Tycoon II and Rollercoaster Tycoon.
Racing in various forms was a constant feature throughout his childhood, Colin McRae, TOCA, Wipeout, Need for Speed and Gran Turismo are all titles that still sat on the shelf at home, even today.
SimRacing started in the early 2010's for James, starting with rFactor and a Logitech G27 setup, before he began an iRacing subscription in late 2013. This progressed to joining Team Buschfink Racing in the summer of 2015, with some good successes in various series involving the Ford Mustang FR500S, Riley and Corvette Daytona Prototypes, and NASCAR Xfinity and Gander Outdoors machines. The partnership ended in early 2019, leading to being a part of the short-lived Simplex Racing team, which was absorbed into SIMMSA Esports in the summer of the same year, and that brings us to the current day!
2018, Season 2 IMSA C7 DP Overall Champion
2016, QRS Continental Endurance Sports Car Series – GS Team Champion
CASE: NZXT H510
CPU: Intel i7-10700K
MOBO: ASUS ROG Strix Z490-F Gaming
RAM: 32GB Corsair Vengeance RGB Pro 3200MHz
GPU: Gigabyte GeForce RTX 2080 Super 8GB Gaming OC
PSU: Corsair HX850i
SSD: 1x Samsung 970 EVO Plus 1TB
SSD: n/a
HDD: n/a
OS: Windows 10 Pro
DISPLAY: 1x Viewsonic Elite XG350R-C, 21:9, 3440×1440, 100Hz, FreeSync
DISPLAY: n/a
HEADSET: Logitech Pro X Gaming
SimRig: Sim-Lab GT1
Seat: Sparco Evo II
Wheelbase: SimXperience AccuForce Pro v2
Steering Wheel: HRS Formula
Pedals: Heusinkveld Sim Pedals Pro (3 pedal set)
Shifter: Heusinkveld Sim Shifter Sequential
Handbrake: n/a
Other: n/a
Extras: Elgato Stream Deck