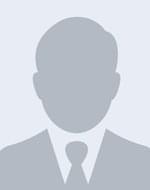 Nickname:
Birthdate: 07th August 1999
Nationality: German
Residence: Germany
Hobbies:
Racing Hero:
Sim titles: iRacing (iR)
Leon was born on August 7, 1999 and is from Germany.
Leon started with SimRacing in 2019 during his time in the Middle East; he met with Peter Klawitter (founder SIMMSA) and started testing on Peter's SimRig, and instantly felt that excitement to SimRace, before leaving the Middle East, Leon signed up on iRacing and raced the 24Hours of Daytona with SIMMSA Esports finishing on P3. This is where his SimRacing started.
He has in 2020 started building a completely new SimRig for himself in Germany and soon to race with SIMMSA Esports, once he is all set up.
European Karting Champion 2017 CIK FIA (KZ 2)
ADAC Kart Masters´ Champ 2017 (with 8 P1 of 10 races)
Double P1 at Formula Debut at Dubai 2018
Participation ADAC Formel 4 2018
Participation F4 UAE 2018
Participation Porsche GT3 Cup Challenge Middle East 2018/2019
Porsche Mobil 1 Supercup 2019
Participation Porsche Carrera Cup Germany 2019
Participation 24H GT Series – Championship of the Continents – 991 – 2020
Participation Porsche Sprint Challenge Middle East 2020
CASE: Corsair Carbide 110Q
CPU: Intel i9-9700K
MOBO: ASUS Prime Z390-A
RAM: 32GB Corsair Vengeance RGB Pro DDR4-3200 (16GBx2)
GPU: Palit Gaming Pro GeForce RTX 2080 Super 8GB
PSU: Corsair RMx Series 850W
SSD: 1x Samsung 860 EVO 2.5" 1TB
SSD: 1x Samsung 860 QVO 2.5" 1TB
HDD: n/a
OS: Windows 10 Pro 64-Bit
DISPLAY: 3x Dell S2716DG, 27", 2560×1440, 144hz, G-SYNC
DISPLAY: n/a
HEADSET: SteelSeries Arctis 3
SimRig: SRC PRO v2
Seat: SRC GT3 (Sabelt)
Wheelbase: SIMUCUBE 2 (SC2) Pro w/ Q1R
Steering Wheel: converted Fanatec ClubSport Steering Wheel Formula V2
Pedals: Heusinkveld Sim Pedals Ultimate (3 pedal set)
Shifter: n/a
Handbrake: n/a
Other: DSD Race King BB
Extras: n/a