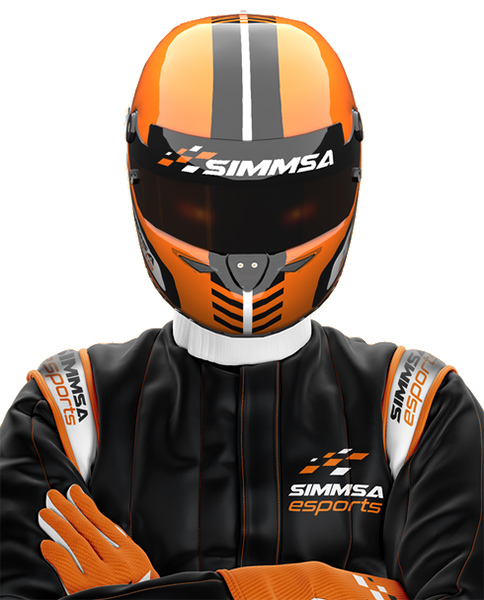 Luke Banister, ❌ inactive ❌
Nickname:
Birthdate: 23rd May 2000
Nationality: Australian
Residence: Australian
Hobbies: Movies, TV Shows and Motorsport
Racing Hero: Garth Tander and Craig Lowndes
Sim titles: iRacing (iR), Assetto Corsa Competizione (ACC) and F1 2020
Born in 2000, his interest in motorsport started at a young age watching V8 Supercars on the weekends with his Dad and Brother. Started playing racing games on controller such as Colin McRae Rally 04, NFS games and the like.
First sim racing wheel used was a Logitech DFGT clamped to a small wooden table and held still with books used to play DiRT2 on PlayStation3.
Interest in motorsport fell away until 2017 when he began watching Formula One and purchased a Logitech G29 and began playing F1 2017. He stayed on the F1 games until mid 2019, when he tried iRacing and rFactor2, his attention was drawn to the iRacing LMP1 cars and endurance racing until the start of 2020 taking a break from SimRacing.
Luke returned to SimRacing in late 2020 after building a professional SimRig and he has been driving the Dallara P217 (LMP2) ever since.
2022, P2 overall, Special Event, Daytona 24, iRacing, Dallara P217 LMP2 (split2, timeslot 12:00PM GMT)
OOR F1 League Season 2 Winner
OOR F1 League Season 3,4 Runner Up
CASE: Fractal Design Define 7 Black
CPU: AMD Ryzen 9 5900X w/ NZXT Kraken X63 AIO
MOBO: MSI MEG X570 Unify
RAM: G.Skill Ripjaws 32GB (4x8GB) DDR4 3666 Mhz
GPU: EVGA RTX 3080 FTW3 Ultra 10GB
PSU: Corsair RM850x Gold
SSD: 1x Samsung 970 Evo Plus NVMe M.2 1TB
SSD: n/a
HDD: 1x WD 1TB
OS: Windows 10 Pro 64-Bit
DISPLAY: 1x Samsung Odyssey G9, 49″, 5120×1440, 32:9, 240Hz, HDR
DISPLAY: 1x LG 27GL850-B, 27", 2560×1440, 144Hz, IPS, HDR and 1x BENQ GW2760, 27", 1920×1080
HEADSET: Audio Technica
MIC: Antlion ModMic
SimRig: Trak Racer TR8020 Mach 2
Seat: Track Racer
Wheelbase: Thrustmaster TS-PC Racer
Steering Wheel: Thrustmaster Open Wheel Add-On
Pedals: Heusinkveld Sim Pedals Sprint (3 pedal set)
Shifter: n/a
Handbrake: n/a
Other: n/a
Extras: n/a