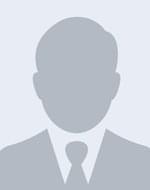 Micael Carmone, rFactor 2
Nickname: Shuiiifeng
Birthdate: 24th October 1973
Nationality: German
Residence: near Stuttgart
Hobbies: racing and electronic music production
Racing Hero: Nicola Larini
Sim titles: rFactor 2 (rF2), RaceRoom (R3E) and Automobilista 2 (AMS2)
Micael Carmone was born 1973 in Stuttgart. His passion for racing started with the DTM/ITC in the 90's.
Since SimBin Studios had the licence for DTM he decided to start up with a Logitech G27 and later added the Raceroom rig to his setup.
In 2016 he supported and lead the build of the EnRo Simracing Community with the main focus on realistic broadcasting in SimRacing.
A personal highlight was the participation in the German RaceRoom Racing Experience Championship Class B and taking part in its finals.
2020, Deutsche RaceRoom Meisterschaft Klasse B
German Racetube GT Masters
EnRo Simracing Short & Hot
CASE: n/a
CPU: Intel Core i9-10900K
MOBO: Asus ROG Strix Z490-F Gaming
RAM: n/a
GPU: Nvidia GeForce RTX 3080
PSU: n/a
SSD: n/a
SSD: n/a
HDD: n/a
OS: Windows 10 Home
DISPLAY: 1x 34" MSI Optix MPG341CQR, 3440×1440, 144Hz
DISPLAY: n/a
HEADSET: Logitech G PRO X
SimRig: DIY aluminium profile SimRig
Seat: Sparco R100 (black/ red)
Wheelbase: SIMUCUBE 2 (SC2) Pro
Steering Wheel: Cube Control GT Sport (USB)
Pedals: Heusinkveld Sim Pedals Sprint (3-pedal set)
Shifter: n/a
Handbrake: n/a
Other: n/a
Extras: n/a