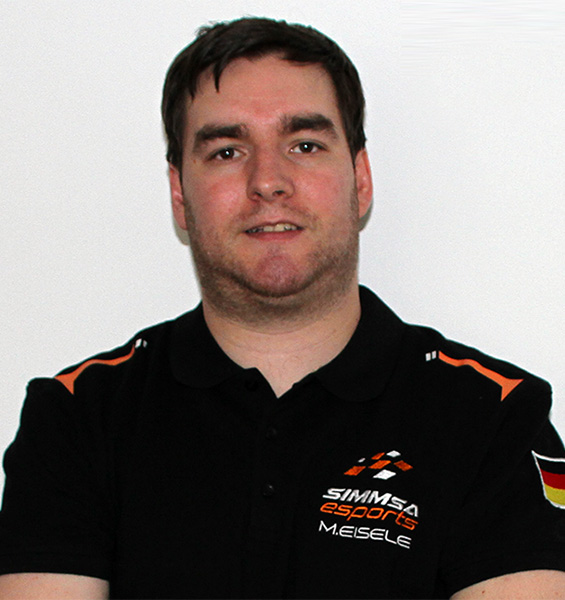 Michael Eisele, rFactor 2
Nickname: Pingu
Birthdate: 13th April 1988
Nationality: German
Residence: Germany
Hobbies:
Racing Hero:
Sim titles: RaceRoom (R3E), rFactor 2 (rF2) and Assetto Corsa Competizione (ACC)
Micha was born on April 13, 1988 and is from Germany. He always had an interest in IT, tech and online gaming.
He was active with League of Legends, CS and other online games. Some of his last projects was writing IT & tech news, product articles and managing various social media outlets and website publishing's.
He worked as a news writer and project leader for a popular Esports magazine. He had his first taste of racing titles and SimRacing with titles like Gran Turismo, Gran Prix 2 on the PC and consoles. This was the beginning of Michael writing articles about SimRacing.
CASE: CM Storm Tropper Bigtower

CPU: Intel i7-6700K

MOBO: Gigabyte Z170X- Gaming 5

RAM: 32GB Corsair Vengeance LPX black DDR4 3200Mhz (16GBx2)

GPU: Nvidia GeForce GTX 1080

PSU: bequit! 750Watt Powerzone 80+ ATX

SSD: 1x PredatorM.2 480GB

SSD: 1x Samsung 970 EVO NVMe M.2 1TB, 1x Samsung 860 EVO SATA 1TB

HDD: 1x Seagate 2TB

OS: Windows 10 Pro

DISPLAY: 1x Asus VG35VQ, 35″, 3440×1440, 100Hz
HEADSET: Logitech G635

SimRig: Speedmaster Pro
Seat: Seat from Speedmaster Pro

Wheelbase: Logitech G29

Steering Wheel: Logitech G29

Pedals: Logitech G29

Shifter: Logitech Driving Force Shifter
Handbrake: n/a
Other: n/a
Extras: n/a