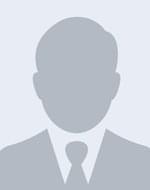 Mike Nötzelmann, rFactor 2
Nickname: Nikestar
Birthdate: 24th July1986
Nationality: German
Residence: Germany
Hobbies:
Racing Hero:
Sim titles: rFactor 2 (rF2) and iRacing (iR)
Mike was born on July 24, 1986 and is from Germany.
He works as a salesperson in retail, is engaged and has 2 children.
Mike had his first encounter with racing games in 1995, with F1 1995 on the PC. In 2014 he discovered iRacing for himself.
In mid-2018 he discovered rFactor 2 and has competed in various races.
CASE: n/a
CPU: Intel i7-4790K
MOBO: Gigabyte GA-H87-HD3
RAM: 16GB
GPU: Nvidia GeForce RTX 2060 Advanced
PSU: n/a
SSD: n/a
SSD: n/a
HDD: n/a
OS: n/a
DISPLAY: 3x 32″
DISPLAY: n/a
HEADSET: beyerdynamic MMX 300
SimRig: Motedis Simracing Rig S-Dream
Seat: n/a
Wheelbase: Thrustmaster T300 RS
Steering Wheel: Thrustmaster Ferrari F1 Wheel Add-On
Pedals: Fanatec CSL Elite Pedals LC
Shifter: Thrustmaster TH8A
Handbrake: n/a
Other: n/a
Extras: n/a