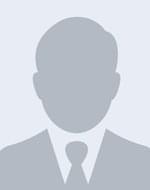 Nickname:
Birthdate: 13th February 1992
Nationality: Australian
Residence:
Hobbies:
Racing Hero:
Sim titles: iRacing (iR)
Nick was born on February 13, 1992 and is from Australia.
Nick is FIA Gold rated Australian sports car racer and Australian Porsche Carrera Cup Champion.
Currently at the pinnacle of sports car racing, the FIA World Endurance Championship, Intercontinental GT Challenge, Nick has also joined teams competing in other series including Blancpain GT Series, Porsche Carrera Cup, Asian Le Mans Series, and Blancpain GT Series Asia.
Nick has been involved with Motorsport for nearly his entire life after an early request for a motorbike sent father and son on a wild journey through the motorsport ranks.
Through Nick's involvement in motorsport, it became natural for him to pass on his experience through various driver training courses and private coaching to all types of drivers and motoring enthusiasts.
3rd Place Spa 24 Hour AM Class 2018

1st Place Russian Endurance Championship 2018

3rd Place Bathurst 12 Hour Class B 2015

1st Porsche Cup Challenge Championship 2014

3/3 Lap Records in Porsche Club Victoria 2014/15

3/3 Lap Records in Porsche Club Victoria 2015/16

Rookie of the Year Title in Australian Formula Ford Championship 2013
CASE:
CPU:
MOBO:
RAM:
GPU:
PSU:
SSD:
SSD:
HDD:
OS:
DISPLAY:
DISPLAY:
HEADSET:
SimRig:
Seat:
Wheelbase:
Steering Wheel:
Pedals:
Shifter:
Handbrake:
Other:
Extras: