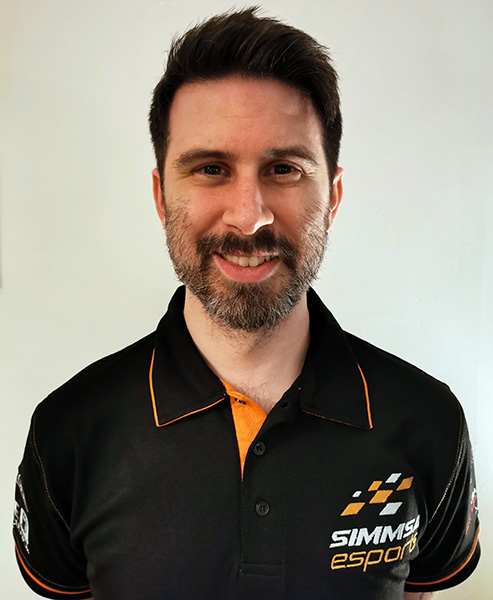 Nickname:
Birthdate: 28th May 1985
Nationality: Scottish
Residence: Scotland
Hobbies: Cycling, Gaming, Motorsports, Car Clubs
Racing Hero:
Sim titles: iRacing (iR)
Scott was born on May 28, 1985 and is from Scotland.
He gained his love for racing games at a very young age, playing Grand Prix 2 on the PC using only the keyboard. Later when consoles came out, he played Gran Turismo and later also Forza for many years.
Scott found iRacing about 7 years ago, when he started getting bored with Forza, he thought there must be something better out there that takes things a bit more serious with longer races.
He ended up finding iRacing through a YouTuber called "simracingdan" and was hooked watching these 3+ hour-long multiclass races. Once he made the jump to iRacing, selling his console(s), buying a basic PC and an entry-level wheel and pedal set, he has never looked back.
From starting out on my own, I joined Team Buschfink racing which was primarily a group of people who had fun and sometimes remembered to do races together. We competed in many of the most popular events, series and private series that iRacing had to offer.
2021, winner, Special Event, iRacing, Watkins Glen 6H, GT3 class, Porsche 911 GT3 R
2019
2018
CASE:
CPU:
MOBO:
RAM:
GPU:
PSU:
SSD:
SSD:
HDD:
OS:
DISPLAY:
DISPLAY:
HEADSET:
SimRig: n/a
Seat: n/a
Wheelbase: n/a
Steering Wheel: n/a
Pedals: n/a
Shifter: n/a
Handbrake: n/a
Other: n/a
Extras: n/a