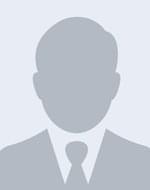 Nickname:
Birthdate: 31st July 1995
Nationality: Moroccan
Residence: Montreal, Canada
Hobbies:
Racing Hero:
Sim titles: iRacing (iR), RaceRoom (R3E), rFactor 2 (rF2), Assetto Corsa Competizione (ACC), and Gran Turismo (GT) series
Taha was born on July 31, 1995 and is from Morocco.
He is an engineering student in Canada.
Taha started with virtual motorsports and his career in SimRacing with the release of Gran Turismo 4. He describes himself as being a fast, intelligent and consistent driver.
2016 Regional qualification in Nissan GT Academy North Africa

2018 Finalist in McLaren Shadow Project MENA
CASE:
CPU:
MOBO:
RAM:
GPU:
PSU:
SSD:
SSD:
HDD:
OS:
DISPLAY:
DISPLAY:
HEADSET:
SimRig: desk
Seat: chair
Wheelbase: Logitech G29
Steering Wheel: Logitech G29
Pedals: Fanatec CSL Elite
Shifter:
Handbrake:
Other:
Extras: