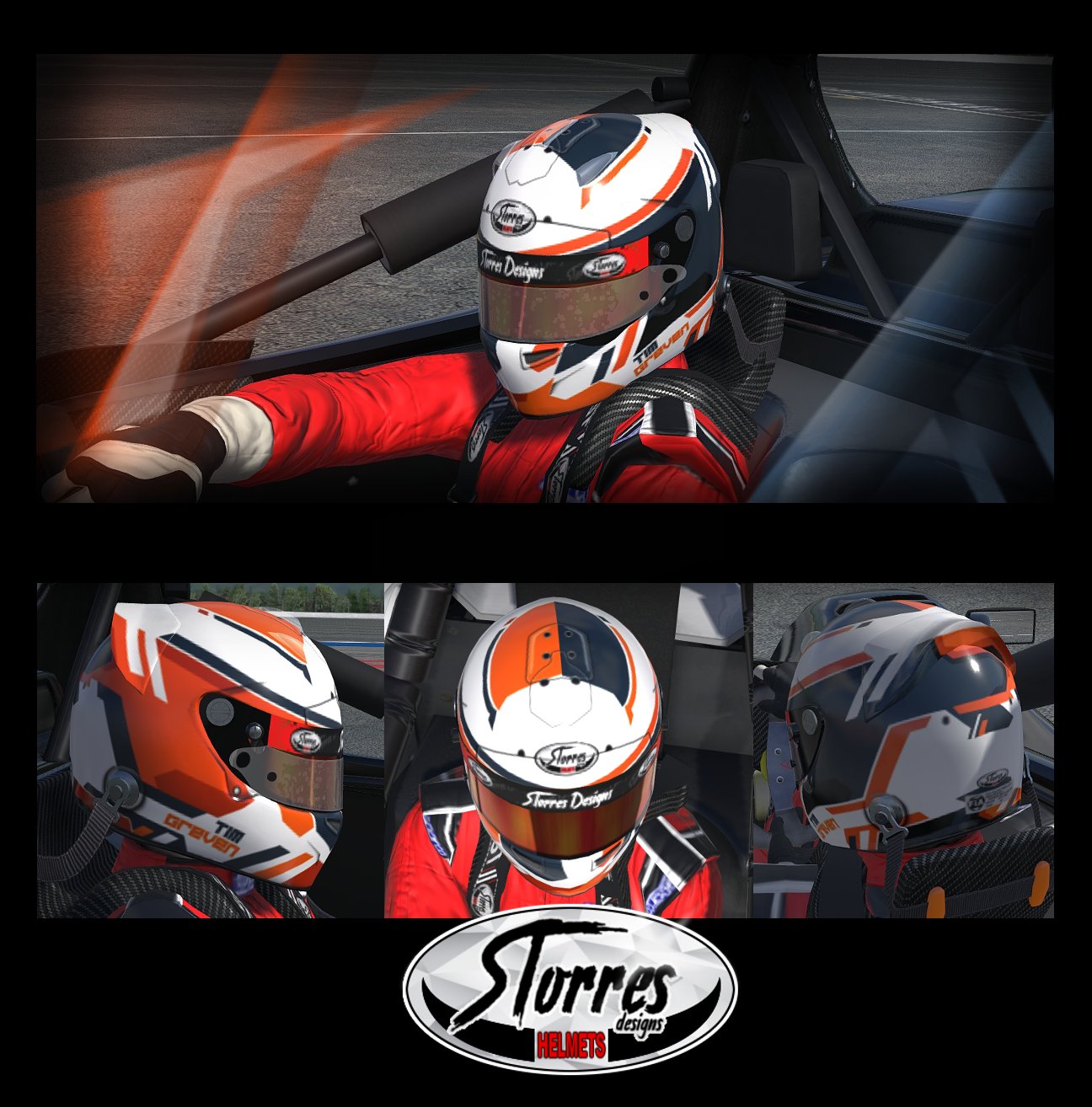 Nickname: Dutchastic
Birthdate: 22nd January 1992
Nationality: Dutch
Residence: Belgium
Hobbies: (Open water) Swimming, Cycling
Racing Hero:
Sim titles: iRacing (iR)
Tim was born on January 22, 1992 and is from the Netherlands.
Starting playing racing games at a young age on various consoles like
Colin McRae Rally, Dirt, Forza and Gran Turismo titles with a controller for many years. Mainly focused on MMORPG games and MOBA's during his years in high school and college. Only quite recently in 2017 made the step to SimRacing on Project CARS1 & 2, rFactor 2 and iRacing driving various cars, classes, series and private leagues after visiting quite a few real life events on his home track Spa. Since last year Tim has been mainly focusing on prototype's of all kinds and leaning towards a more downforce heavy car in endurance style racing.
2020 Season 2 – overall DP Champion
2019 Daytona 24 – Top split 3rd in GT3
2019 Sebring 12 – 2nd split 5th in GTE
CASE: Lian-Li Dynamic XL
CPU: AMD Ryzen 9 3900X
MOBO: Asus TUF-Gaming X570
RAM: Corsair 32GB 3600Hz
GPU: Asus ROG RTX 2070 Super
PSU: Corsair 850W
SSD: n/a
SSD: n/a
HDD: n/a
OS: n/a
DISPLAY: 1x Samsung, 49″, ultra-wide, 3840×1080, 144Hz
DISPLAY: n/a
HEADSET: beyerdynamic DT 990 PRO
MIC: Audio-Technica AT2020
SimRig: Custom 80/20 with a converted Sim-Lab triple monitor stand
Seat: Mirco RTS
Wheelbase: Fanatec ClubSport Wheel Base V2.5
Steering Wheel: n/a
Pedals: Heusinkveld Sim Pedals Sprint
Shifter: n/a
Handbrake: n/a
Other: n/a
Extras: n/a