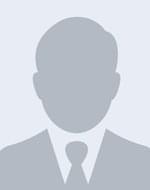 Andreas Schmich, rFactor 2
Nickname: Andy
Birthdate: 29th December 1981
Nationality: German
Residence: Germany
Hobbies:
Racing Hero:
Sim titles: rFactor 2 (rF2)
Andreas was born 1981 in East-Germany and is a huge fan of Motorsports since the days of DTM and Formula 1 in the early 90`s and likes to visit the real racing track from time to time. He started also Simracing in the 90´s, droves in Multiple Championchips in GTR, GTR2, RF1, RF2 and Iracing. Try´s to get his Irating up atm and do the Special Events. He is always up for a joke and keep the others in Teamspeak laughing. His hobbies are airplanes, food and SimRacing.
Born behind the Wall, didnt grow so tall, now racing till I die BUTTERFLY!
CASE:
CPU:
MOBO:
RAM:
GPU:
PSU:
SSD:
SSD:
HDD:
OS:
DISPLAY: 3x HannsG 27″

DISPLAY:
HEADSET: Corsair VOID Pro
SimRig:Simetik Development 1

Seat: Bucketseat
Wheelbase: Fanatec CSW v2.5
Steering Wheel: Universal HUB + GT Rim
Pedals: Fanatec V3 + BPK
Shifter:
Handbrake:
Other: Roof on my Triples with Fan`s
Extras: