(PDF) click to open – SIMMSA Brand Book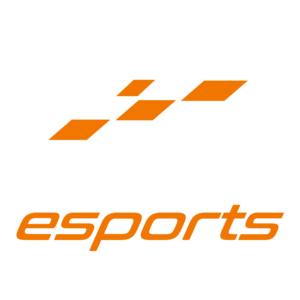 A brand (or marque for car model) is a name, term, design, symbol, or other feature that distinguishes one seller's product from those of others. Brands are used in business, marketing, and advertising.
A brand is any name, design, style, words or symbols used singularly or in combination that distinguish one product from another in the eyes of the customer
Initially, livestock branding was adopted to differentiate one person's cattle from another's by means of a distinctive symbol burned into the animal's skin with a hot branding iron. However, the term has been extended to mean a strategic personality for a product or company, so that 'brand' now suggests the values and promises that a consumer may perceive and buy into.
A corporate design (CD) is the official graphical design of the logo and name of a company or institution used on letterheads, envelopes, forms, folders, brochures, etc. The house style is created in such a way that all the elements are arranged in a distinctive design and pattern.
This includes dictating what ink pantones should be used in the coloring, and what typefaces.
Governments may have corporate designs as well. On June 2, 1999, the German federal cabinet introduced a corporate design for the flag of Germany.
The term 'corporate design' is not the name of a specific design profession.
Corporations do have special design needs based on their behaviors. They communicate their mission, objectives, needs, and product information — with users, clients, or members; with suppliers, distributors, service providers; with the surrounding community and the media; with financial institutions and other corporations, and with the state. They create, acquire, modify, organize and distribute large amounts of information and raw data, as well as goods and services. (Sometimes the goods or services are themselves information. For example, The Yellow Pages, or The New York Times.)
A designer whose client is a corporation will include the logo and other elements of the corporate brand as a way to standardize and unify all communication between company and audience, whether in print or online. Scenarios that includes human-computer interactions take place through software and hardware user interfaces that are also branded and designed with the corporate culture in mind. (Examples of user scenarios: update the Web site, transfer funds, document procedures, control security, operate machinery, plan projects, conduct virtual meetings, check inventory, fill an order, or ship a product.)
These interactions are increasingly taking place through Web sites, through mobile devices and at dedicated terminals, and may include sound, video, animation and user feedback mechanisms. A savvy designer will create designs that can be adapted to all of these applications.
A corporate identity or corporate image is the manner which a corporation, firm or business presents themselves to the public, such as customers and investors as well as employees. It is a primary task of the corporate communications department to maintain and build this identity to accord with and facilitate business objectives. It is typically visually manifested by way of branding and the use of trademarks. But also includes things like product design, advertising, public relations and the like.
In general, this amounts to a corporate title, logo (logotype and/or logogram) and supporting devices commonly assembled within a set of guidelines. These guidelines govern how the identity is applied and would include approved colour palettes, typefaces, page layouts and other such.
Looking at the logo for any well designed corporate identity schema gives the observer only a superficial glimpse, the tip of the iceberg, so-to-speak, of what amounts to a complex and often heavily regulated system of graphics, phrases, and service/product concepts designed to present the strongest, best face of a company to its consumers.
Corporate identity differentiates itself from branding by referring less to the identity of a product or service and more to the identity of the organization behind the product or service, though often these commingle (The Coca Cola Company and its product "Coca Cola" being perhaps the most well-known example).
An organization's identity package can be one of its most valuable assets, and, as such, great care should be taken in its development and usage. The identity is what customers will imagine, when they think of the company. Corporate identities can define companies as old corporate names, or as vibrant imaginative enterprises.
Introduction

What Identity is
What Identity means to a company

The Logo

Definition of Logo
Logotype vs. "Icon" style
Applications of the Logo
What a logo is not

Additional Graphic Elements
The Corporate Slogan/Motto/Mission Sentence
Color
Stylistic Considerations