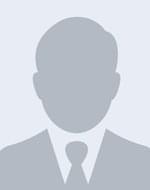 Nickname:
Birthdate: 17th August 1993
Nationality: German
Residence: Germany
Hobbies:
Racing Hero:
Sim titles: rFactor 2 (rF2)
Armin was born in August 1993, he is a huge Motorsports fan, visited multiple 24h races at Le Mans and Spa. He contributes hugely to the team and to drivers who need setup support, Armin is one of the teams "Setup" specialists. His hobby is SimRacing.
CASE:
CPU:
MOBO:
RAM:
GPU:
PSU:
SSD:
SSD:
HDD:
OS:
DISPLAY:
DISPLAY: 3x 32″ AoC CQ32G1
HEADSET:
SimRig:
Seat:
Wheelbase: Thrustmaster TX
Steering Wheel: Thrustmaster Ferrari 599
Pedals: Thrustmaster T3PA
Shifter:
Handbrake:
Other: iPad 3

Extras: