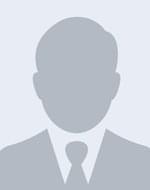 Gerhard Lindauer, rFactor 2
Nickname: GL-Designs
Birthdate: 19th December 1981
Nationality: Austrian
Residence: Niederösterreich
Hobbies: Painting and racing
Racing Hero: Gerhard Berger
Sim titles: rFactor 2 (rF2), iRacing (iR), Assetto Corsa (AC) and Assetto Corsa Competizione (ACC)
Gerhard was born on December 19, 1981 and is from Vienna/Austria, working in the sports-turf industry, married.
First contact with racing games at the age of 6 on Commodore C64, first PC games, all Gran Turismo parts up to GT6 on PlayStation.
2013 starting with Raceroom, from 2014 online, from 2016 mainly rFactor 2 starting for MRS-SimRacing, since 2019 for SIMMSA Esports in rFactor 2.
Painting liveries since 2017 as GL-Designs, https://www.gl-designs.eu
2020 Drivers' Championship P1M2C (P1-Gaming e.V.) BMW M2 Cup
2020 Team Championship P1M2C (P1-Gaming e.V.) BMW M2 Cup

2019 VEC Champion Div III GTE, Season 11 (rF2)
CASE: XPredator Big Case Green
CPU: Intel i7-4790K
MOBO: MSI Z97 GAMING 3 (MS-7918)
RAM: HyperX Fury 16 GB 1866Mhz (2x8GB)
GPU: Nvidia RTX 2080
PSU: n/a
SSD: 1x Samsung 850 Pro 256 GB
SSD: n/a
HDD: 2 TB No-Name
OS: Windows 10
DISPLAY: 3x 27" BenQ LED
DISPLAY: n/a
HEADSET: Logitech G430
SimRig: Simetik K2
Seat: Beltenick bucket seat
Wheelbase: SIMUCUBE 2 (SC2) Pro
Steering Wheel: Ascher Racing F28
Pedals: Fanatec ClubSport Pedals V3 with Racecore24 brake mod prototype
Shifter: n/a
Handbrake: n/a
Other: Elgato Stream Deck
Extras: n/a