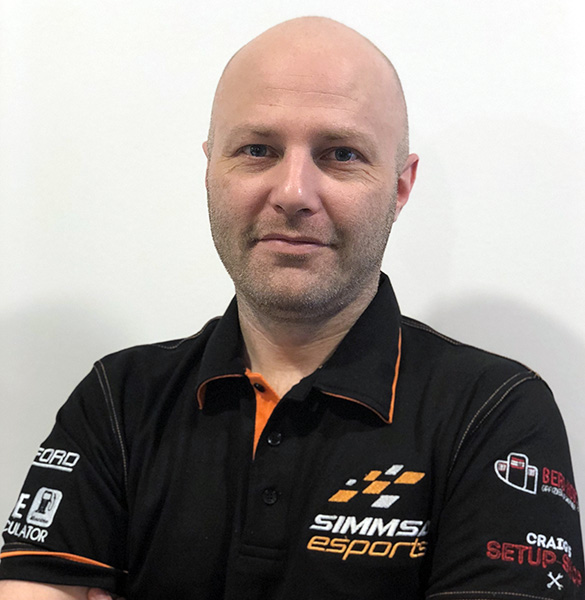 Nickname:
Birthdate: 17th April 1983
Nationality: Finnish
Residence: Finland
Hobbies:
Racing Hero:
Sim titles: iRacing (iR)
Toni was born on April 17, 1983 and is from Finland.
He is working in motorsports since 2000 as a mechanic, race engineer, driver coach & test driver.
Started own driving in 2015 and started actively engaging with SimRacing in 2020.
2022, P6 GT4 class, Special Event, Nürburgring 24, iRacing, BMW M4 GT4 (top split, timeslot 12:00PM GMT)
2022, P2 in class, Special Event, Daytona 24, iRacing, Lamborghini Huracán GT3 EVO (split4, timeslot 12:00PM GMT)
2021, P1, Championship Winner, Winter GreenHELL, Gesamtstrecke VLN, iRacing, Porsche 718 Cayman GT4 Clubsport
2020, 1st 24h of Zolder DoT.ExE Endurance Challenge GT4 / SimRacing
2020, 1st IMSA Michelin Pilot Challenge GT4 (div2.) / SimRacing
2019, 2nd Baltic Rallycross Championship / S1600
2019, 3rd Estonian Rallycross Championship / S1600
2019, 3rd RT 24h Nürburgring/ SimRacing
2018, 2nd IAME X30 Baltic (Master)
2018, 2nd RT 24h Nürburgring/ SimRacing
2017, 1st Finnish Championship / Crosskart Extrem
2017, 1st Finnish Championship (sprint) / Crosskart Extrem
2017, 1st North European Zone Championship / Crosskart Extrem
2017, 3rd RT 24h Nürburgring/ SimRacing
2016, 1st Finnish Championship / Crosskart Extrem
2016, 1st North European Zone Championship / Crosskart Extrem
2015, 1st Finnish Championship / Crosskart Extrem
CASE: n/a
CPU: n/a
MOBO: n/a
RAM: n/a
GPU: n/a
PSU: n/a
SSD: n/a
SSD: n/a
HDD: n/a
OS: n/a
DISPLAY: 3x Samsung, 32″
DISPLAY: n/a
HEADSET:
SimRig: OverPower Formula
Seat: GT Sparco
Wheelbase: Simucube 2 (SC2) Pro
Steering Wheel: Cube Controls Formula Sport and Ascher Racing B16M-SC OMP Trecento
Pedals: Heusinkveld Sim Pedals Sprint (3 pedal set)
Shifter: Heusinkveld Sim Shifter Sequential
Handbrake: Heusinkveld Sim Handbrake
Other: n/a
Extras: n/a