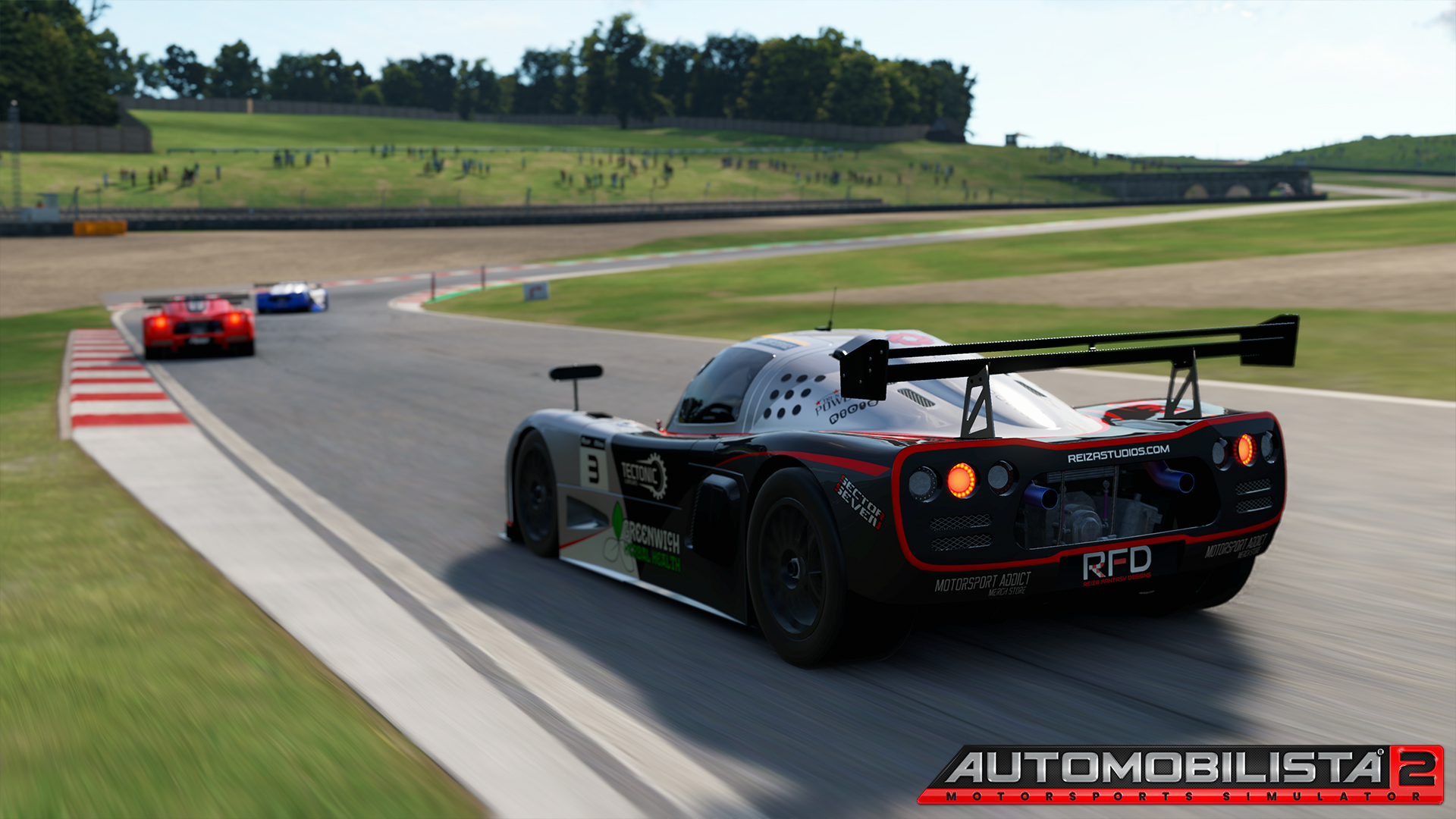 Automobilista 2 – v1.0 is released! Now updated to v1.0.0.3
After a gruelling 3 months of work since its first Early Access release, we are thrilled to finally bring you the official release of Automobilista 2!
We are also happy to say we have also fulfilled the majority of the goals we had set out to achieve during Early Access, and the little bits that are still due should not take much longer. The official release of course does not mean the game is done – as we keep stressing AMS2 is a long-term project which will continue to see major game updates covering every front of development and bundles of new cars and tracks (free and paid) being released in a monthly basis all the way to the end of the year and beyond – the V1 milestone is all but the end of the beginning, a solid baseline upon which we will continue to build on for a long time.
With release time coinciding with the Steam Summer sale we have elected to keep the current 20% Early Access discount embedded in the pricing for a few more weeks. Not only that – with Hockenheimring scheduled to be our first DLC soon, everyone who bought the Game in Early Access or comes to buy it before the end of the Steam Summer Sale will receive the Hockenheimring DLC (which includes 1977, 1988 and 2001 historical versions) for free!
Below is the full CHANGELOG:
Important Notes:
If you already had the game in Early Access please delete your local MyDocs/Automobilista 2 folder to reset your configurations to avoid issues with this release.
The Stock Car 2020 series, Bathurst and championship mode as very late additions to this release and are still considered WIP
As previously announced, the Early Access Time Trial boards will be reset with this v1.0 release, but this may take a few hours to propagate.
There should be complementary builds tomorrow and Friday to wrap up a few loose ends on this release, but nothing that should greatly deter your enjoyment!